We are proud of our experiences, education and certifications that shows our dedication to providing the best experience possible for our clients.
C.J. Baxter, CFP® Principal, Wealth Advisor
cj@axiawealth.com
A native of Central Oregon, C.J. graduated from Oregon State University with a bachelor's of science degree in Business Finance and a minor in Economics. C.J. is also a CERTIFIED FINANCIAL PLANNER™ professional and completed his course work through New York University. As a CFP® C.J. has met the rigorous experience and ethical requirements of the CFP Board, has successfully completed financial planning coursework and has passed the CFP® Certification Examination covering the following areas: professional conduct and regulation, general financial planning principles, education planning, risk management and insurance planning, investment planning, tax planning, retirement savings and income planning, and estate planning. C.J. also holds the Series 65 license. Prior to his 7 year tenure in wealth management, C.J. was in the commercial real estate industry where he financially managed a substantial portfolio of commercial real estate for accredited investors, including retail centers and medical/dental office properties.
C.J.'s proficiency lies in comprehensive retirement planning and portfolio management. He finds great satisfaction in customizing portfolios for clients that parallel their unique investment goals through determining an investors need, ability and willingness to take market risk. C.J. also has a focus in the 401(k) plan arena, helping business owners reduce their overall liability and maximize the effectiveness of the company's plan.
C.J. volunteers his time as the president of the Bend Area Habitat for Humanity Board of Directors, and is a part of the Executive Committee. In his spare time, you can find C.J. sitting behind a drum set during a jam session with friends or wakeboarding on one of the many lakes in Central Oregon. C.J. also enjoys traveling and spending time with his wife Jodi and two daughters, Sutton and Blake.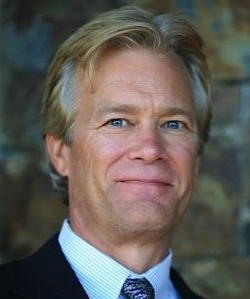 Richard N. Ambrose, CPA Principal, Wealth Advisor
richard@axiawealth.com
Richard grew up in Southern California and earned a B.A. in Business Administration / Accounting from California State University, Fullerton. He obtained his Certified Public Accountant license while working at the International Accounting firm, Grant Thornton, LLP. Richard also holds a Series 65 Securities License. He is a founder and/or co-founder in several businesses and has over 25 years experience in business management and finance.
Richard's experience was earned while serving in the following executive management positions at various companies; Senior Vice President, Executive Vice President, Chief Financial Officer, President, and Board of Director. His responsibilities while serving in these executive roles included but not limited to; financial budgeting and forecasts, strategic planning, managing investment portfolios, tax planning, corporate finance, and risk management. Richard provides valuable insight to Axia's clients by drawing upon his experience as a business manager and financial executive.
Outside the office you will find Richard enjoying snow skiing, water skiing, fly fishing, mountain biking, kayaking, and hiking with his wife and two children.